Award-Winning
Seamstresses:
Many of our seamstresses have been with us for years – they bring an eye for detail and style to every project.
Installers
Our installers are dedicated to precise measurement and installation. We even have a certified motorization expert on our team.
Design consultants
With the experience and knowledge to work with you through every step of your project.
Internal operations
Office Manager, Bookkeeper, and Administrative Assistant.
---
President, and Window Coverings Interior Design Professional
---
President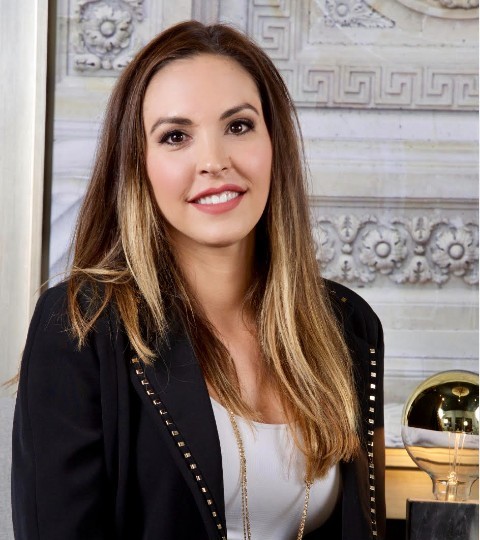 Mary Grace Dickson
Blending her love of design and architecture with a solid business approach, Mary Grace's devotion to her craft means that she brings the highest level of attention to detail and service to every project.
---
Putting her "heart" into every piece we create is what sets Mariella's Custom Drapery apart from others.
---
Founder
Mariella Trentacoste
Born and raised in Italy, Mariella's true north has been about creating environments through the creative use of fabrics, drapery, window coverings and more. Putting her "heart" into every piece we create is what sets Mariella's Custom Drapery apart from others.
Founded in 1982
Mariella's Custom Drapery was founded in 1982 by Mariella Trentacoste. Born in Italy as the youngest of five children, Mariella loved to sew and found it was her unique calling to take fabric scraps from a friend's textile shop and turn them into clothing, table coverings, and more. She found true joy in fabrics and bringing them to life.
As an adult coming from Italy to the U.S. as a kindergarten teacher, Mariella soon found herself working at a drapery company. Recognizing her skill and passion, her mentor encouraged Mariella to strike out on her own, and Mariella's Custom Drapery was born in a simple basement workshop. From what Mariella thought was just a side project, the business flourished when she began exhibiting at home-a-ramas and interior designers started to seek her out. 
14,2k
Sqf. of our largest project
About us
From the beginning, our founder has focused on providing unique drapery solutions and decorative fabric accents to residential and commercial designers and builders across the country, as well as homeowners. Mariella's has earned many design awards for its work. 
In 2000, we came under second-generation ownership by Mariella's daughter, Mary Grace Dickson, who earned a degree in interior design and architecture from Wayne State University. Mary Grace grew up in the family business, accompanying her mother to installations and home shows. Her immersion in the workroom, design, production, and textiles gave Mary Grace a love and appreciation for the family enterprise. Using her business skills has allowed her to grow Mariella's Custom Drapery to the next level, adding commercial clients such as skilled nursing facilities, entertainment venues, retail spaces, hotels, private clubs, and more. 
We take pride in a boutique approach in our business, with a focus on treating our team members, vendor partners, and clientele like family. And as a family business, our longstanding commitment is to create beautiful, quality products that work.